Fund your contract
---
This guide explains how to fund your Solidity contract with LINK using the Remix IDE.
Retrieveing the contract address
Deploy your contract and wait until you see a new contract in the Deployed Contracts section.
Copy the contract address to your clipboard using the copy icon located near the contract title on the left side panel.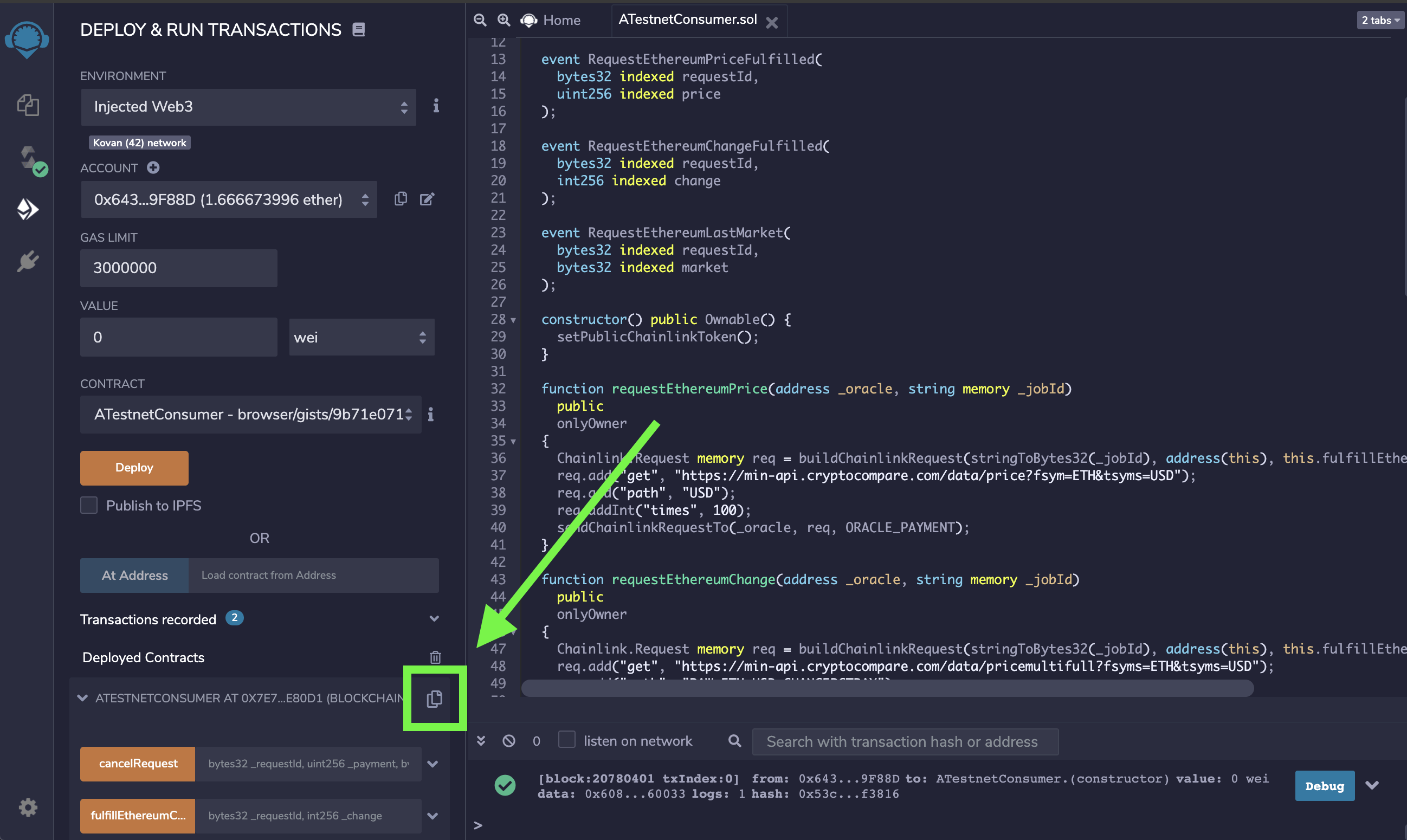 Sending LINK
Open MetaMask; click the hamburger (☰) button at the top-left corner.
Click on the LINK token, then press Next.
Paste your contract's address in the recipient field and enter a value for the amount to send (e.g. 10 LINK).
Click Confirm and wait until the transaction is processed.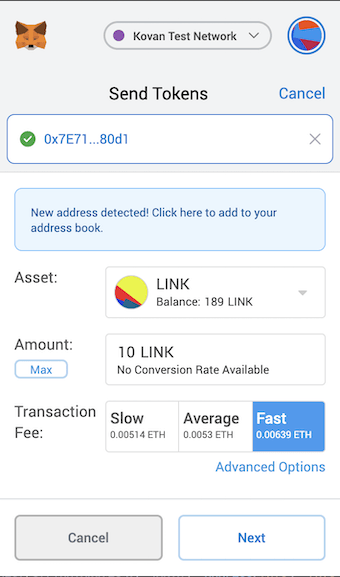 Transaction fee didn't update?
You may need to click Fastest, Fast, Slow, or Advanced Options after entering the Amount to update the gas limit for the token transfer to be successful.